Better Together
as One is our mantra.
If you're a practitioner passionate about preventative health and want to elevate your practice so you can have more success both clinically and financially, you have come to the right place. Take advantage of Margaret's 30+ years of clinical and business development experience.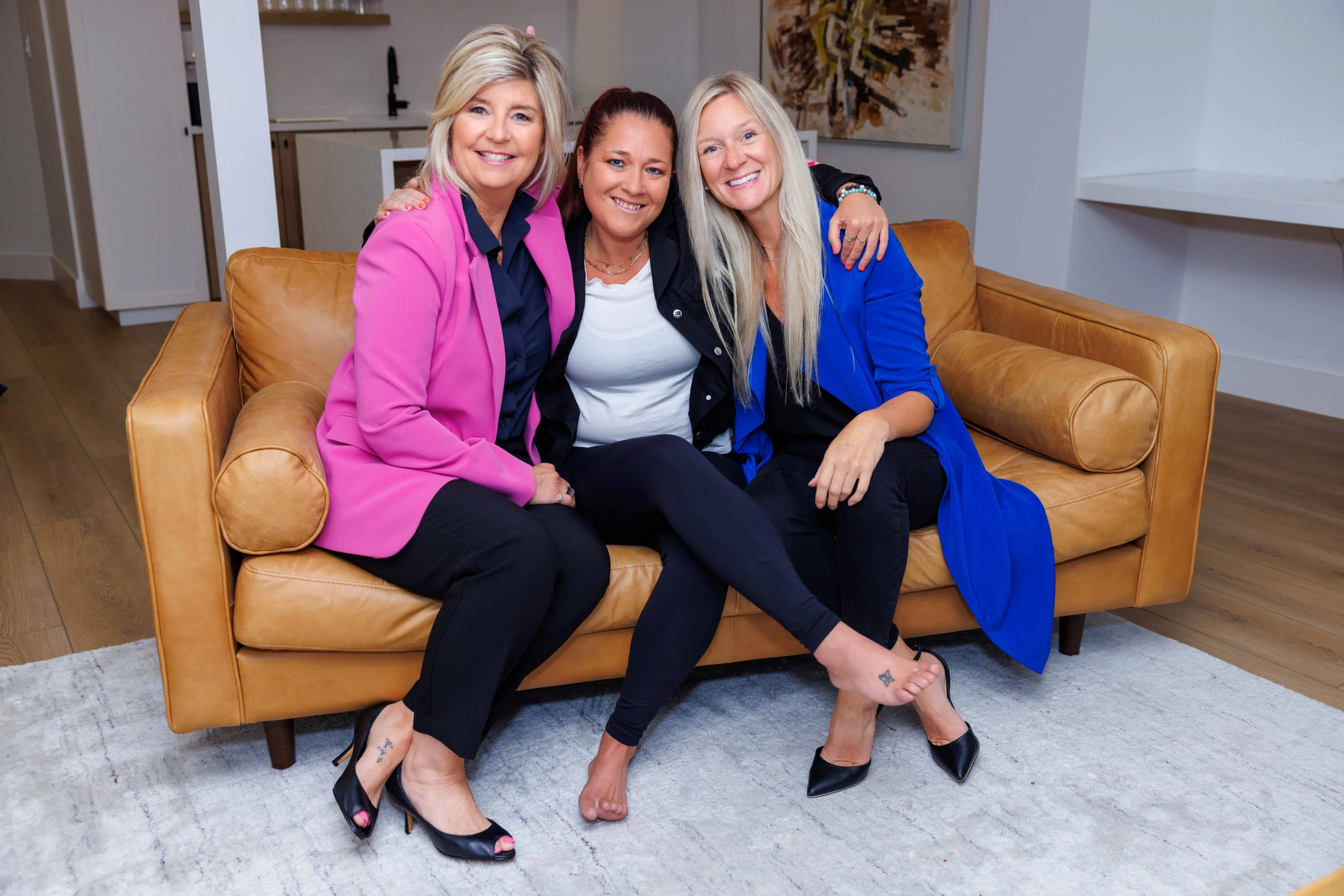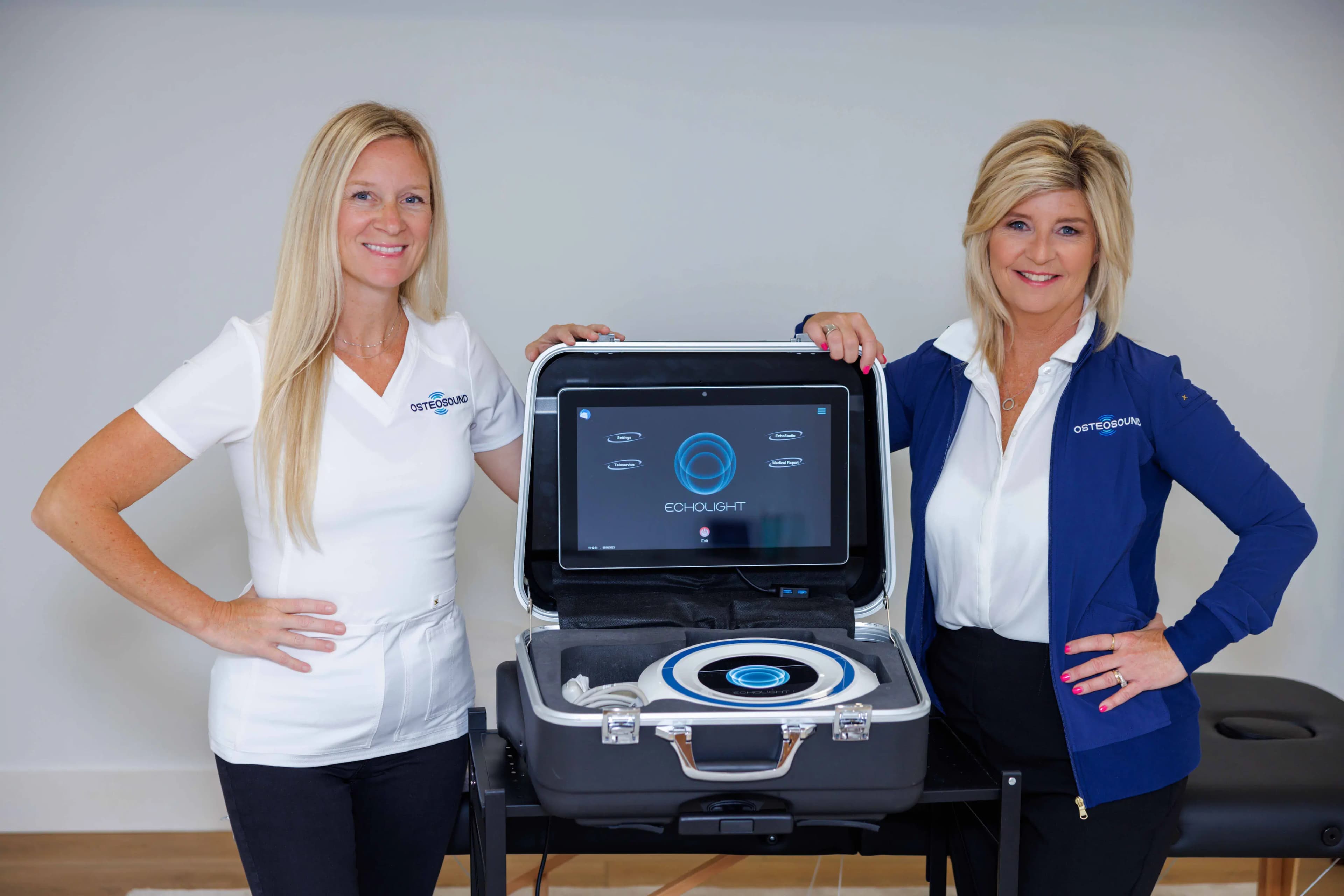 Host an OSTEOSOUND REMS Mobile Bone Scan Clinic:
Bring an Innovative Bone Health Analysis Technology to Your Community.
Join us in bringing a Health Canada bone health analysis technology to your community by hosting a OSTEOSOUND REMS Mobile Bone Scan Clinic. Our REMS bone scan utilize safe ultrasound-based technology, providing comprehensive insights into bone density and quality/strength.
By hosting a clinic, you can offer your clients convenient access to this innovative service, enhancing the awareness of their bone health status so that you can support them in making informed decisions about their treatment plan moving forward. Contact us to discuss hosting opportunities and become a catalyst for preventive bone and musculoskeletal health in your community.
Host a clinic
'Very impressed on the explanation of my scan and getting a copy of my report.'

Barb Reid
REMS Scan Patient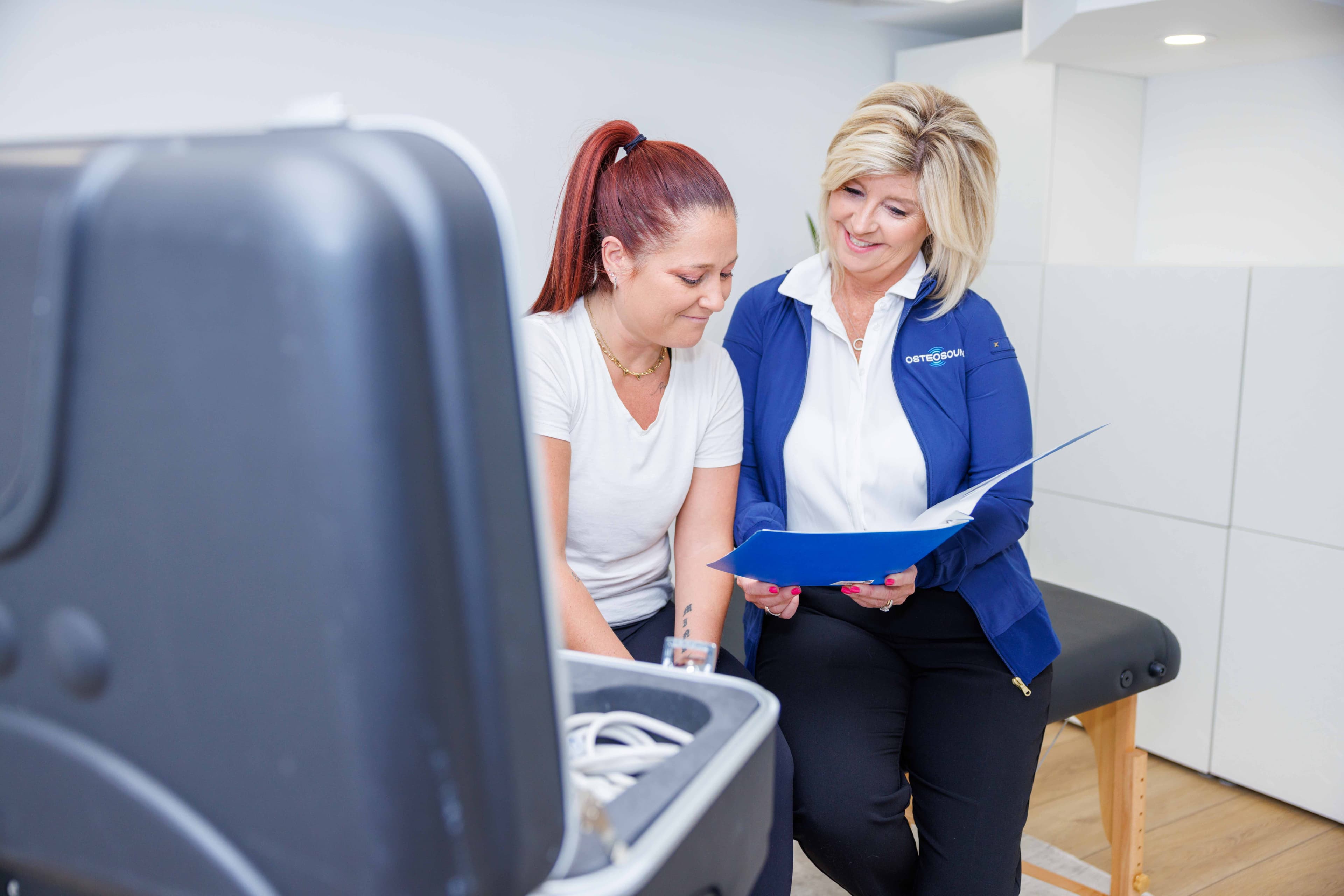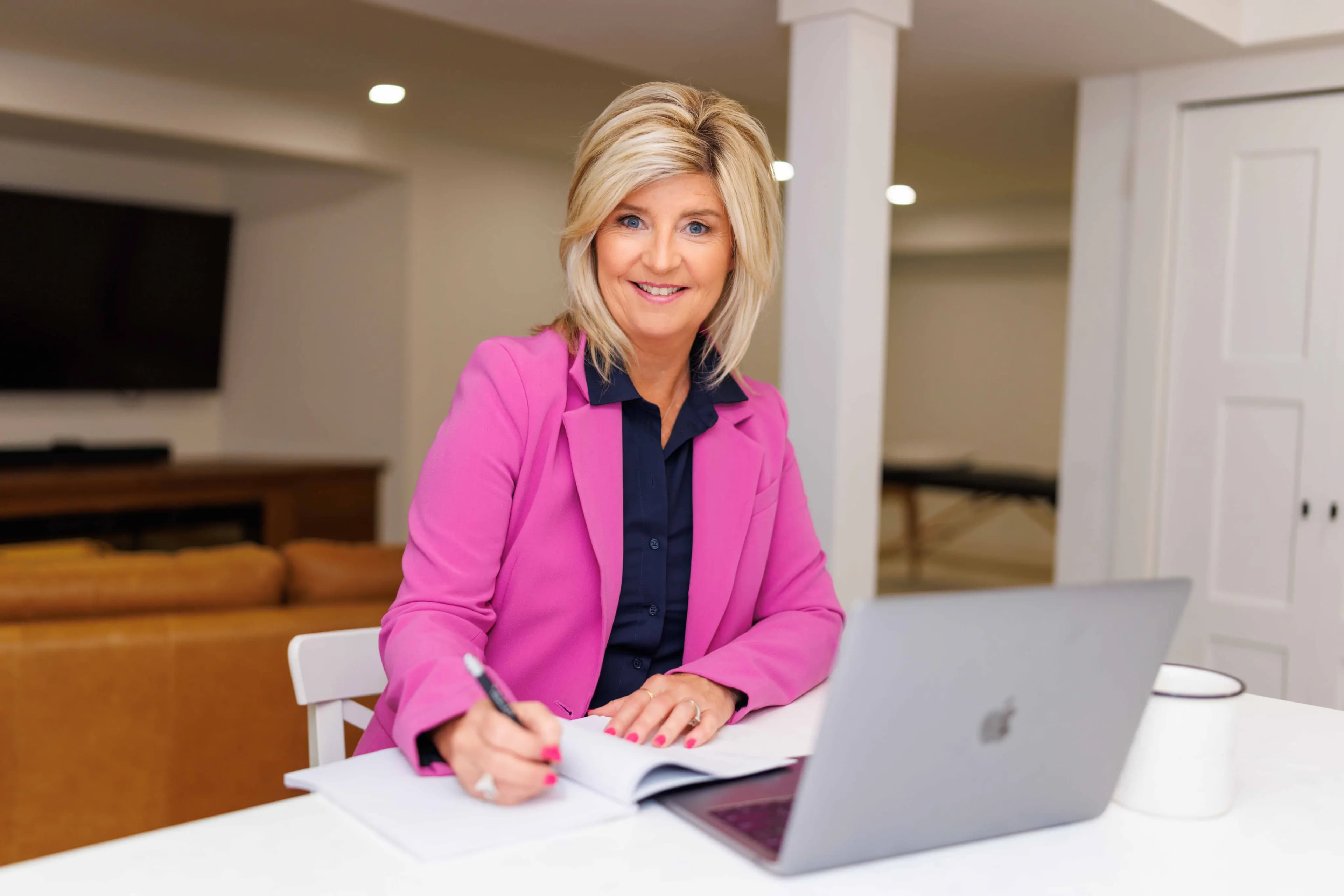 Boutique style customized Coaching & Business Mentorship with Marg
Margaret believes in collaboration over competition and the power of collective expertise. She is a proud Registered Massage Therapist and a founder of an award winning integrative health clinic for 30 years. She breaths belief in others through her approachable, honest and relatable coaching style. Her natural innovative and adaptable mindset effectively will elevate your business and help you reach your business goals faster.
She is ready to share her passion for Massage Therapy and her 3 decades of clinical and business development experience with practitioners who are craving success and believe they are meant for more!
Together, let's create a powerful impact in the world of preventative health. Join our collaborative journey and be part of a movement that empowers individuals and practitioners to become the CEO of their health.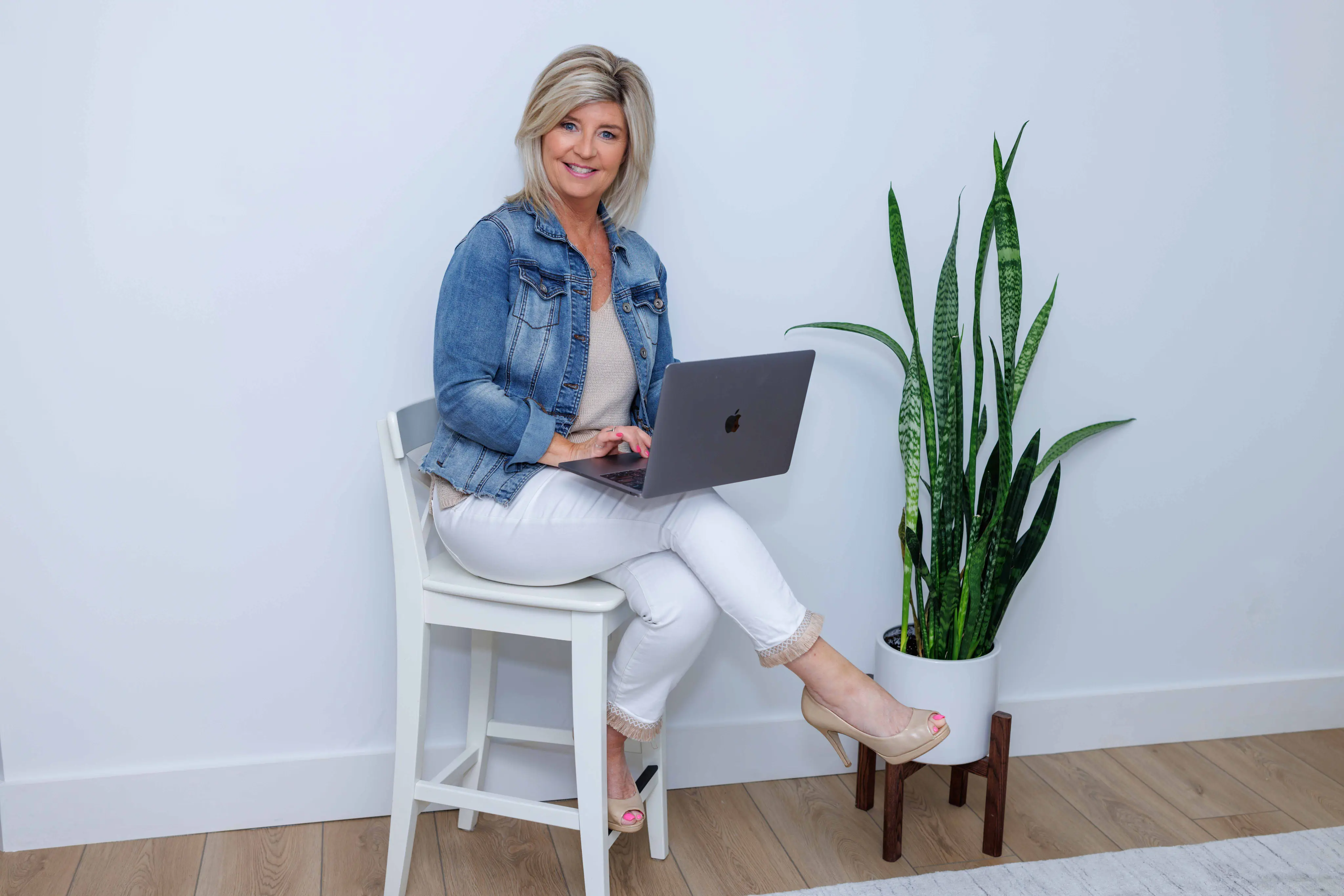 'It is hard to put into words how much your coaching, has had such an incredibly positive impact on not only my business, but my own personal growth, the two really do go hand in hand.'
Stephanie Vandenbussche, RMT
Founder of Exeter Massage Therapy